Sinopec has committed to investing 6 billion rand (US$488.2 million) to upgrade and modernise Chevron South Africa's (CSA) refinery in Cape Town if its bid to acquire control of the company succeeds.

The pledge comes after South Africa's Competition Commission granted conditional approval for the Chinese oil giant's proposed acquisition of Chevron's 75% stake in CSA. Sinopec said in March 2017 that it would pay US$900 million for the US super-major's stake in CSA as well as a 100% stake in Chevron Botswana, trumping bids from Glencore and France's Total.

But delays to the deal saw CSA minority shareholder Off the Shelf Investments Fifty Six (OTS) exercise its pre-emptive rights and bring in Glencore, which placed a US$937 million bid in October 2017.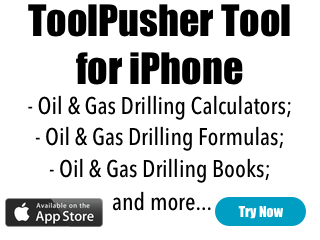 Sinopec's pledge to make the 100,000 bpd Cape Town refinery a "world-class" facility is part of a string of public interest conditions that Sinopec has agreed with South African Economic Development Minister Ebrahim Patel, who has intervened a number of times in incoming foreign investment deals to negotiate such terms.

South Africa's government "will not choose to whom Chevron sells control of CSA, but we will ensure that proper public interest conditions, in line with the Competition Act, apply to whoever is the successful bidder," Patel said in a January 11 statement.

"The commitment by Sinopec to invest in the refinery will enhance and increase effective output of locally refined oil products and improve health and safety standards in the refinery's operation."

Extra terms
The agreement also includes a commitment by Sinopec to raise the level of black economic empowerment ownership in the company from 25% to 29%, he added. This will include an employee ownership component. It has also provided a guarantee that no jobs will be lost as a result of the acquisition and that it will maintain employment levels at CSA at or above current levels for five years.

Sinopec has also pledged to develop the fuel marketing business by introducing small and black-owned businesses as fuel retailers, and has said it will set up a development fund targeted at such companies to increase local procurement of goods and services.

"Job creation and improved investment in South Africa are critical, as are deeper and bolder economic inclusion measures," Patel said. "We look to the oil industry to do more on all these metrics. We will also engage with the current minority shareholders to secure similar undertakings on jobs, investment, procurement and empowerment."

If Sinopec does acquire CSA, the deal will make history as the single biggest acquisition ever of a South Africa-based company by a Chinese firm. The company has, however, acknowledged that a deal is in no way guaranteed.

No sure thing
The transaction remains conditional on approval by competition authorities and will not be concluded if minority shareholders in CSA implement their right of first refusal, Sinopec said in a statement.

Glencore is keen to secure what would be its first refining asset since it started investing in downstream assets.

There is "no change to the position of Glencore or Off The Shelf Investments Fifty Six relating to the proposed acquisition," a Glencore spokesman said following Sinopec's statement last week. "Good progress is being made in satisfying OTS' conditions to complete the transaction."

Sinopec was "thrown into confusion" after OTS exercised pre-emptive rights in October to bring in Glencore, "but then the company was advised by the government to proceed with regulatory procedures," an unnamed source told Reuters last week.

The Chinese firm certainly believes the assets are worth fighting for. Winning a deal would mark Sinopec's second big investment as a saturated domestic market encourages it to expand overseas. It also sees South Africa as strategically important.

"Sinopec believes that South Africa's established market, infrastructure facilities, legal environment, human resources, as well as its strategic role on the continent, will provide a strong platform for the implementation of Sinopec's globalisation strategy," spokesperson Lu Dapeng said. "[It] will use these favourable factors, together with its competitive advantage in the energy industry, to achieve an optimal balance of economic growth and sustainable development for Sinope and South Africa."

Sinopec expects South Africa's Competition Tribunal will soon name a date for a hearing to consider the transaction.