In a horizontal or deviated well, gravity typically assists tools in angles up to 70º. Beyond that, further assistance is often warranted and the need for a conveyance system is needed. The Well Tractor functions with an electric over hydraulic power relationship. The control, communication and power are electric, while the remaining parts and functions are hydraulic, allowing the use of a modular structure for the drive/wheel sections. The Well Tractor uses these drive/wheel sections to push the passenger tool downhole as cable is fed off the electric line unit.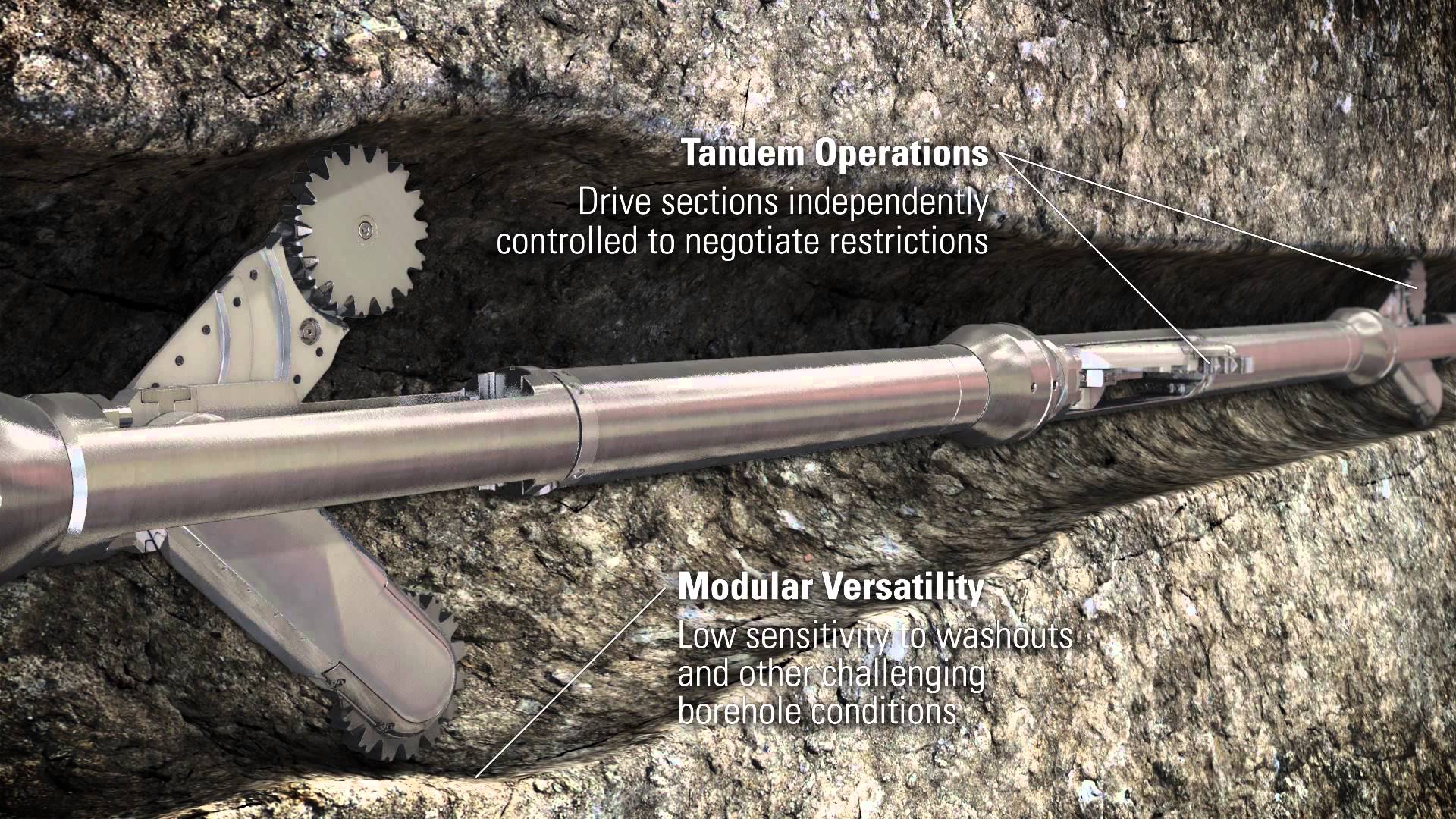 When the tractor is initially powered, the wheels in each drive section are deployed out of the tools body. The wheels start to rotate automatically and each wheel using its own independent hydraulic motor facilitates the forward motion. Progress is monitored by tension readings in the e-line unit.



When the tractor has been rigged up over the well at the end of the electric wireline, it descends into the hole in a controlled manner. Due to gravity, it falls freely under the control of the wireline until the deviation of the well reaches a point where friction on the toolstring and cable prevents the string from progressing any further. At this point, the tractor is activated. The action of initiating the tool centralizes it in the wellbore. Once the wheels establish contact with the casing, the tractor starts to move forward. Upon reaching the desired depth, the tractor is disengaged and conventional logging or perforating operations can resume.

Using tractor based conveyance on electric line offers a number of advantages and provides operators with a fast and reliable way of performing various well intervention operations. Services such as valve manipulation, plug pulling/setting and milling operations can all be achieved using tractor technology.